1. Submission of Full Papers
The full paper should not exceed the page limit specified in the conference announcement (from four to ten pages), and must be submitted through the INDICO platform in Word format. Please upload your paper by taking the following steps:
1) Log-in to your INDICO account.
2) Click "Call for Papers and Template" on the menu
3) Download the Full Paper Template: https://conferences.iaea.org/event/219/papers/templates/62-CN294_Paper_Submission_Template.docx
4) Prepare your paper.
5) Click "Submit paper", then drag & drop your paper.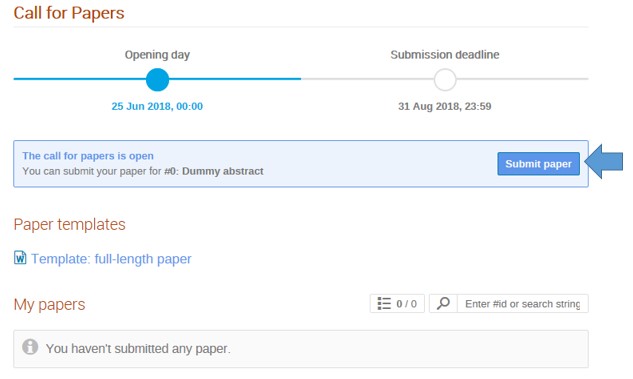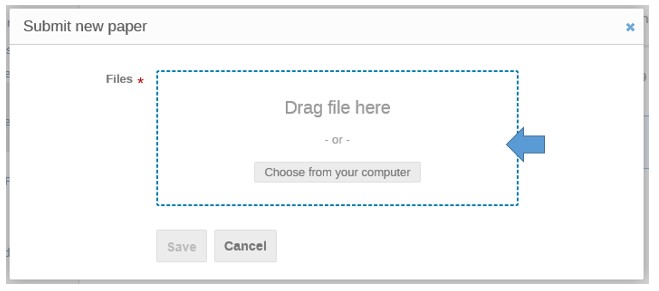 6) Click "Save" to complete the submission.
2. Deadline
The paper must be submitted no later than 15 July 2021.
------------------------------------------------------------------------
<FAQs>
1. I cannot see "Call for Papers" on my menu / I see "You haven't submitted any paper" and I cannot submit.
Only the abstract submitter can submit the full paper. Please contact us.
2. I have submitted the paper but wish to make further changes to the paper.
The paper needs to be send back to you with status "to be corrected". Please contact us.